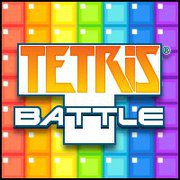 Tetris Battle is a Facebook game.
Error Codes
Edit
Error codes are usually returned in XML form:
<xml><result>412</result></xml>

412: You can't do that with that source
413: Used the same timestamp
(most of these are educated guesses)
Currency Types:
Edit
1. Coins
2. Cash
3. Energy
4. EnergyPass?
5. EnergyModifier
Currency Sources:
Edit
1101. Coins Purchased
1102. Coins Won In Lottery
1103. Coins Gained Level Up
1104. Coins Gifted
1105. Coins Admin
1106. Coins Scratch
1107. Coins Gained Game Complete

1201. Coins Spent In Shop
1202. Coins Spent Admin

2101. Cash Earned By Purchase
2102. Cash Earned In Lottery
2103. Cash Earned By Level Up
2104. Cash Earned Gifted
2105. Cash Earned Admin

2201. Cash Spent In Shop
2202. Cash Spent Energy Popup
2203. Cash Spent Admin

3101. Energy Gained by Regenerating over time
3201. Energy Spent by Game Start
3202. Energy Spent by Ticket Expire

4101. Max Earned Like
4201. Max Spent Dislike

Ad blocker interference detected!
Wikia is a free-to-use site that makes money from advertising. We have a modified experience for viewers using ad blockers

Wikia is not accessible if you've made further modifications. Remove the custom ad blocker rule(s) and the page will load as expected.